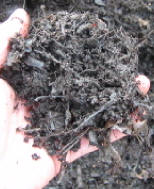 Leaf Mulch More Images Delivery : Our leaf mulch is aged 3-4 years old comes from Municipalities leaf collections. It holds color very well and does not fade. Leaf Mulch is pH neutral. It is our most recommended mulch for first time mulching of flower gardens. We highly recommend it, because it breaks up clay soils here in Raleigh and adds more nutrients compared to other mulches. It holds moisture the best of all mulches. It is has very high nutrient content and adds 70-90% more nutrients to your plants than traditional mulch. It adds the most microbial life to your soils of any groundcover mulch. One advantage of leaf mulch, is that after one year, plants can grow directly in the mulch. Note, may contain small amount of trash try the leaf mulch and you will see a positive difference in your plants with it.
Light Shade
Triple Shredded Hardwood Bark Delivery : ON- Sale Now The highest grade hardwood mulch. It is made from a variety of hardwoods. It is resistant to water erosion and washout. Compared to our Leaf Mulch, it is more decorative but less nutritious. It is a great choice for weed prevention. Triple shredded Hardwood is perfect for use in your flower bedding areas. 1-3 inches average length fibers. It is a beautiful rich in color. mulch will last approximately 1 year before breaking down. Hardwood Bark Mulch is one of the most popular mulch her in the Raleigh area.
Triple Shredded Dark: ↑
---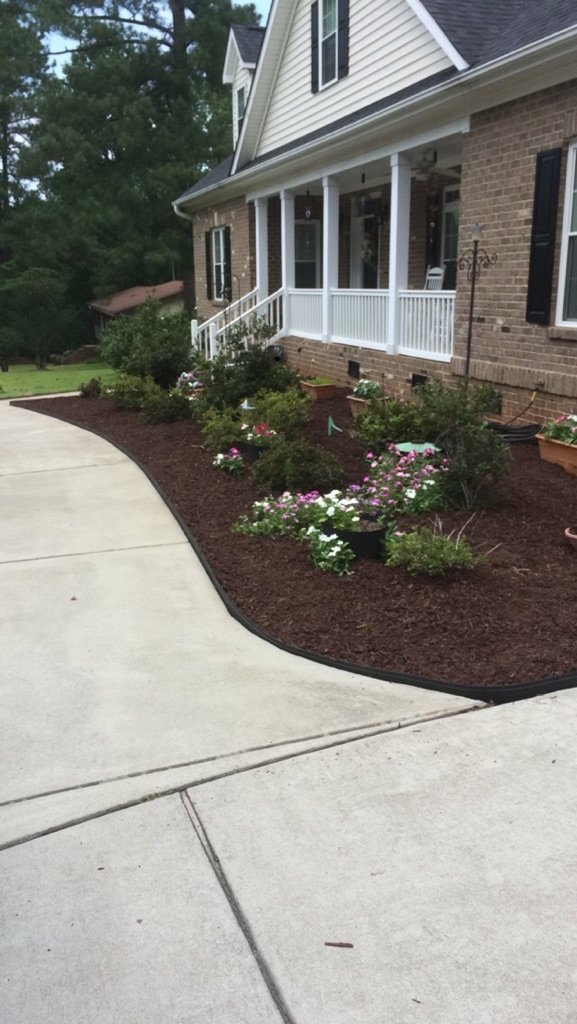 Chocolate Designer Mulch
Decorative Designer Hardwood Mulch Delivery : Available in Black, Chocolate Brown, and Red, it will last about 1-2 years. If located in the full sun and with irrigation systems it was start to fad in about 8-10 months. The trick with designer mulch if installed at a depth of 3 inches, when it starts to fad take a leaf rake and roll it over that will give another 8-10 months of beautiful color. This Mulch is Made from new hardwood scraps then shredded and stained with EPA approved colorant.
---
Low Budget Mulch
Budget Cutter Mulch, Delivery : Save $$$ made from a blend of woods and bark contains about 60% wood and 40% bark really looks great and is moving up the chain of mulch quality.
Poor-mans Mulch Delivery : Image Use in large back yard areas at just $250.00 per 20 yard load, additional delivery may apply.